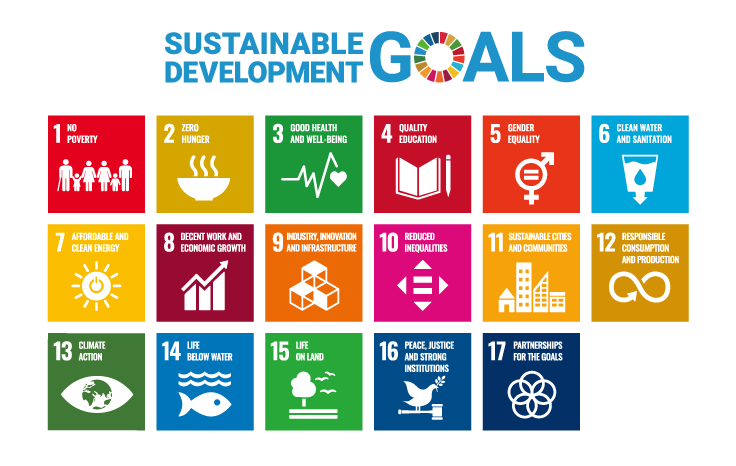 Our Action on SDGs (Sustainable Development Goals)
Through energy change, we can reach a more sustainable society.
The Sustainable Development Goals (SDGs) are known as the Global Goals, were adopted by all United Nations Member States in 2015.
Solving a number of social issues, there are 17 sustained development goals which are composed of 169 targets in order to create a brighter future globally by 2030.
Energy is essential for our society.
E-Light confronts problems such as global warming caused by "fossil fuel" power generation, energy resource depletion,and nuclear issues. We continue to accomplish coexistence between humanity and globe through all eternity.
E-light is a New Energy provider with a different perspective, we deeply feel our corporate responsibility to society and we aim to contribute to SDGs in our own way.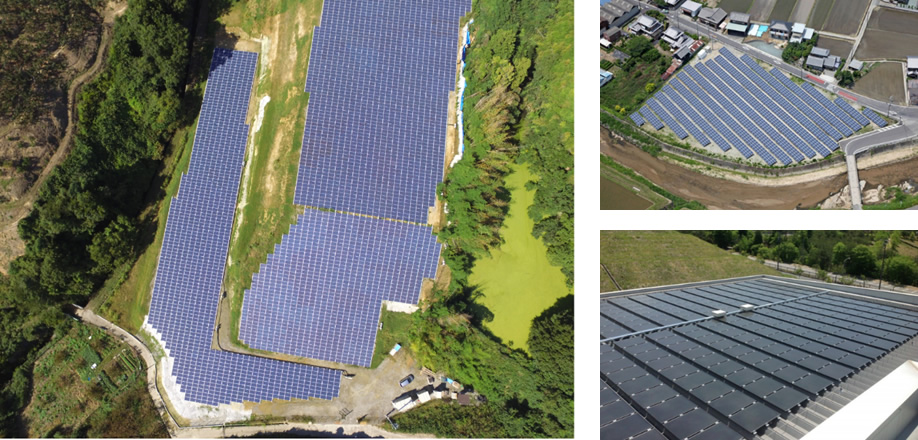 To create a sustainable society we need to address problems with waste.
Waste is just a single word, however, this word encompasses a number of complex issues.
In developed countries, fossil fuels are used for garbage incineration to dispose of waste.
In order to collect the garbage, waste disposal trucks are used that need mass consumption of fossil fuels.
As a result, carbon dioxide emissions accelerate global warming.
In underdeveloped countries, leaving the garbage behind can exacerbate poor sanitary environments.
This can lead to outbreaks of infestations of pest, increases in infectious diseases and epidemics, and shorten the life expectancy of local residents.
In the ocean, marine pollution is a widespread problem as trash is washed ashore.
Micro plastics cause problems, including ecological interruption or destruction for marine species.
E-light's product "Low-temperature thermal decomposition furnace Duster4D" is a breakthrough system that can solve the actual these waste problems.
Duster4D will contribute to accomplishing SDGs by solving garbage problems in the world.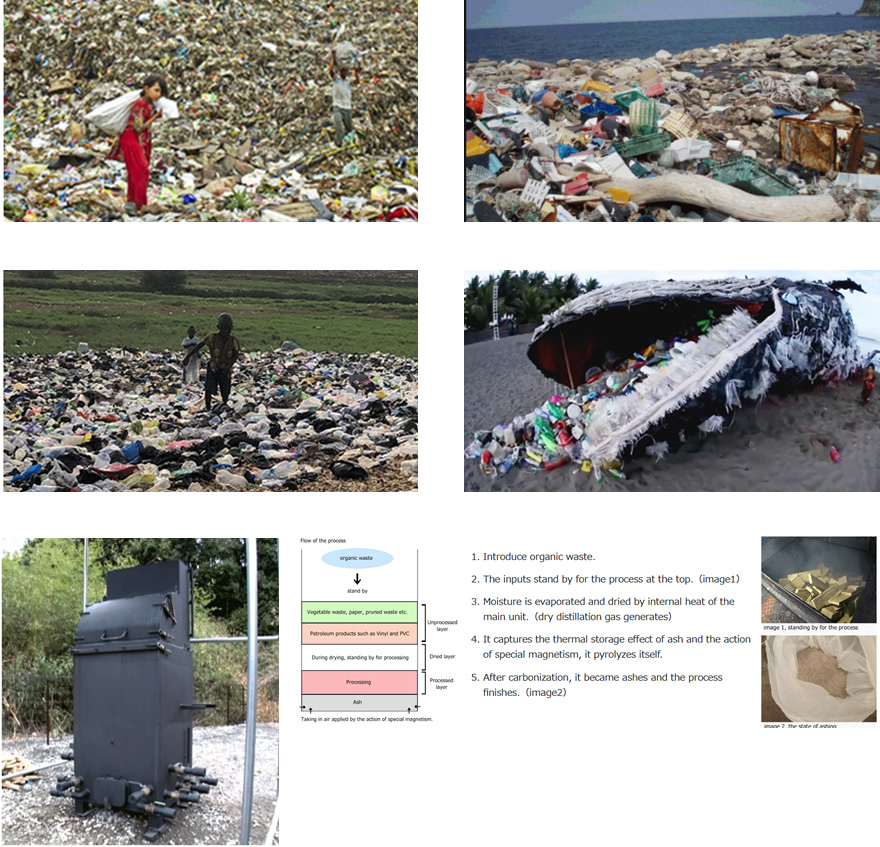 Through ARTIST, we seek to create a sustainable society.
A young Japanese painter who paints his artwork on unwanted electronic trash which has been left in Ghana. He sells his artworks in developed countries, and the profit from his activities goes to supporting manufacturing disposal and recycling plants for electronic trash.
His name is Mago Nagasaka
Through supporting his activity, E-light will contribute to accomplish SDG's.